Antique Clock Repair and Clock Restoration in Shreveport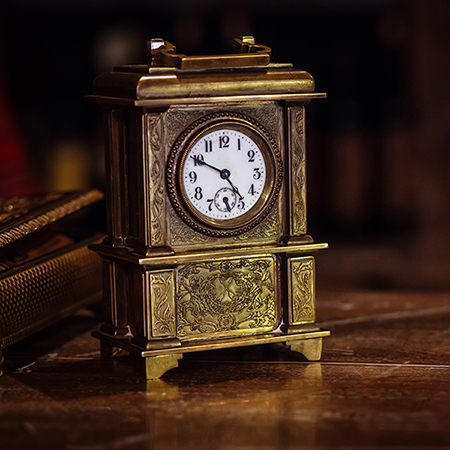 Do you have an antique clock or grandfather clock in the Shreveport, Louisiana area that needs repair or maintenance services? At Prodigy Clockworks, we specialize in restoring, repairing, and providing expert care for the sensitive, beautiful instruments that are antique clocks.
If you rely on a clock repairman in Shreveport who isn't an absolute expert on their construction and operation, you may end up with a damaged or devalued antique or grandfather clock. At Prodigy Clockworks, proprietor Billy Barnett has spent his entire life working with antique clocks – from the age of seven onward. As a third-generation clocksmith serving the Shreveport, LA area, he's ready to show you what a professional craftsman can do with your antique or grandfather clock while cutting zero corners.
Working with mechanical clocks is an art form that we truly appreciate. The team at Prodigy Clockworks believes clocks are a special part of each family and ensure their repair and maintenance is handled with the utmost care and precision. When you need antique or grandfather clock repair or maintenance in Shreveport, we'll come to your home, take the movement out, oil, adjust, and service the components with expert hands. Plus, Billy is always ready to answer your questions about your antique clocks in Shreveport – he's only ever a phone call away.
For more information on our antique and grandfather clock repair services, maintenance services, and service calls in Shreveport, Louisiana, contact the clocksmiths at Prodigy Clockworks today.